PATENTS
Kitchen Kraft has been the pioneer of acrylic kitchens in India, and also the first ever company in the Indian kitchen market to have the designs of its products patented under law. It is undeniably a precious thing for a company to have patents and we are very privileged to have our patented designs for inbuilt g section, inbuilt pocket section, inbuilt j section and balloon handle.
It has also been a prestigious thing for our dealers to work with patented products, as it has rendered a distinct uniqueness to the kitchen industry in India. Trying to copy our patented products would amount to criminal offense, which is punishable by law.
 All designs of Kitchen Kraft's built-in-handle shutters are registered under Government of India's design patent registration law. Therefore as per the law, no manufacturer in India can copy or make a similar product, not even with minor changes in the original design. If anyone attempts to do so, the company can file a case of copyright infringement/patent violation against him in court of law. The guilty party will be heavily penalized by the Hon'ble Court. Please do not believe in or accept spurious, pirated products that come to you. Buy and work with only genuine Kitchen Kraft products.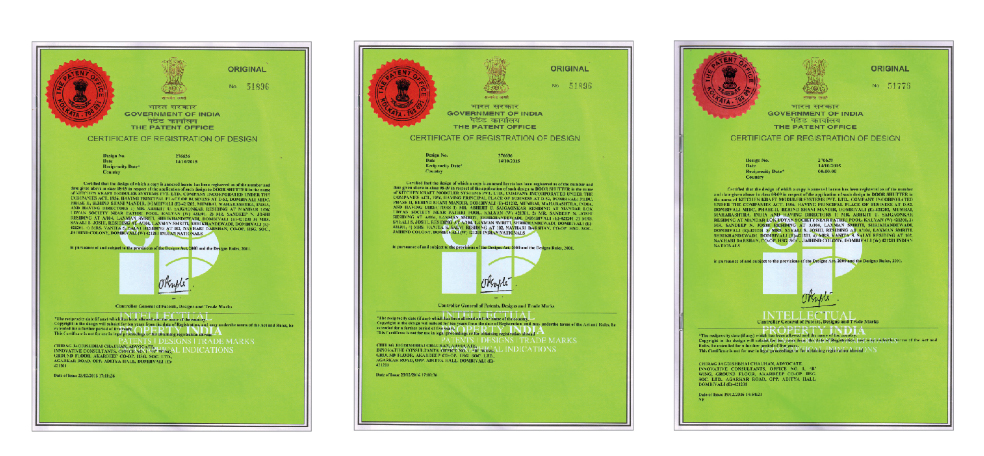 Acaster Topline
Acaster C
Acaster G
Acaster J
Acaster Pocket