Trusted Indian Engineering
"Our Strength is your Benefit"
PROMKRAFT is the leading Manufacturer of ARCHITECTURAL Modular Kitchens and Furniture and we bring to you a glimpse of our 12000 sq. ft. Factory set-up at Dapoli in Konkan. Check out the strength of INDIAN ENGINEERING. The manufacturing activities and installations are bolstered by a 50 strong team of qualified and skilled personnel.
How acrylic kitchens born in India
Lets meet the Man from Dombivli Maharashtra who invented Acrylic modular kitchens in india and became the pioneer and father of indian modular acrylic kitchens Ar. Sandeep Naresh Joshi. He just changed the entire course of kitchen and furniture industry with his architectural knowledge and brilliant innovative concepts. Watch the exciting journey of acrylic kitchens from him and important knowledge of modular kitchen and furniture.
Lets make this viral to know how acrylic kitchens are invented 1st time in india.
We Bring
Families Together
Crafted by Expert Architects from the industry which gives Timeless Design, Innovation, and Better Ideas to enhance your standard of living to bring Families Together.
Why Promkraft?
  Nurturing A New Business Legacy
Today, the flagship company PROMKRAFT India Pvt. Ltd. proudly stands tall with a diversified range of business verticals. Progressing on the upward curve, knowledge, and business values are passed on to the next generation with actively joining the fray.
Advancing with times in the modern world of commerce, PROMKRAFT is proactive in adapting to changing business mindsets. Our enthusiastic march towards the silver jubilee year reflects the significance of trust and values in our brand while adopting a holistic approach.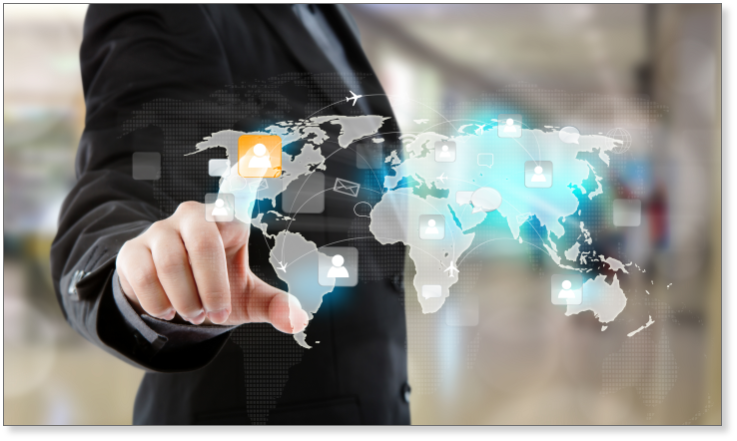 Trusted Indian Engineering
With the sprolling 12000 sqft manufacturing set up is one of the highlights of the company. Equipped with state of art high-end machinery and skillful laborers who deliver a fine quality product for you.
Architectural Design
Our every product is born with an architectural perspective with superb detailed work and out of the box design which gets high technical status. We at promkraft believe in technical values for better living tomorrow.
Quality
We at Promkraft staunchly believe in maintaining the highest standards of quality, be it our core material HDHMR or the environment-friendly colours. We make sure that only the best reaches you.
Reliability
Promkraft shines through in after-sales service too. We offer 5 years warranty on Furniture Products (1-year free service) & We offer 10  years warranty on Kitchen Products (2 years free service) and timely updates on all our products.
Efficiency
Promkraft is managed by a strong and loyal team of well-qualified and experienced personnel in every department. Each employee is adequately trained in discipline, punctuality, and persistence.

Delivery
Did you know that we first invite the customer to inspect the ready kitchen at our factory? Only after your complete satisfaction and approval do we undertake the process of safe, secure, and hassle-free delivery and site installation WITHIN THE GIVEN TIMEFRAME.
We are very satisfied with the professionalism of your staff and the extremely beautiful kitchen! We love it! It was a delightful experience to work with your sales staff. They not only had plenty design options but also had helpful tips, taking into consideration the Modern Indian Woman. The installation of our kitchen went beyond our expectations. A completely stress free and absolutely positive experience. The entire team can be called – Trustworthy and Reliable.
– Mr & Mrs. Sagar Joshi
During out international visit in the past we use to look at kitchen and always dream to have that international standard kitchen at our home, thanks to Promkraft to design that international standard kitchen at my own distance and that really joy working experience.
– Mr & Mrs. Kamal Lalla
We loved the professionalism they showed us, with all the 3d layouts and colors selection, we also loved mission Swadeshi where all these products which were earlier built in American or European countries they made available all this in India in their own manufacturing unit , We are highly obliged to Promkraft for giving us a top quality kitchen.
– Mr & Mrs. Phadke
When we started our work it was a lockdown scenario then too whole team worked professionally and helped us to select designs and colours and gave us a high-quality kitchen on time. We will always suggest everyone go for PromKraft company, you will never experience any problems in the future if you work with PromKraft
– Mr & Mrs. Nerkar
Greetings! I am Mrs Mamta Sameer Vispute, residing in Dombivali. When our dream home was taking shape, the biggest question before us was our kitchen décor. I consulted my sister-in-law about it and she suggested the company named Promkraft,   Read More
– Mrs. Vispute