Hey amigos! Hope you are doing well.
Today, we will be wading into the Plywood vs HDHMR debate and presenting facts about the differences between the two products along with additional related information.
Let's get started!
HDHMR vs Plywood
To begin with, HDHMR is a type of plywood that stands out amongst all other types. It's completely different & superior in terms of maintenance, features, and advantages to commercial plywood.
However, most Indian customers aren't aware of HDHMR and its benefits compared to other types of plywood.
For the past many decades, commercial plywood has been the preferred option of Indians for fixed furniture. This has started to change over the last decade or so, with HDHMR emerging as the first choice of architects & interior designers when designing homes for their clients.
This has led to HDHMR becoming the most in-demand product compared to plywood. It won't be an understatement to say that HDHMR has taken over the plywood market to a significant degree.
Find below the key differences between HDHMR & Plywood:
| | |
| --- | --- |
| HDHMR | Plywood |
| Superior quality wood | Inferior quality wood |
| Tougher than any plywood available in the market | Not as tough as HDHMR |
| Not susceptible to attacks from termites, borers & fungus  | Susceptible to termite infestations, borers & fungus |
| Highly resistant to moisture | Affected by moisture & humidity levels in the air |
| Offers innovative applications | Doesn't offer innovative applications |
Later stages of product category development: 
Following are the products that comprise the later stages of product category development of plywood:
MDF 

HDF

Boilo 

MR Ply, Marine Ply, BWP (Boiling Water Proof), BWR (Boiling Water Resistant)

HDHMR (High-Density High Moisture Resistant)
Manufacturing Process of Plywood
Plywood is manufactured by applying glue to thin layers of wood (called as ply/plies), binding them together with a resin under high pressure. This results in the creation of a thick, strong & flexible flat sheet known as plywood.
Types of Plywood
The various types of plywood and their quality are determined by the kind of wood used, their application & process. Having said that, the 3 common types of plywood used in India include MR ply, BWR & BWP ply, and Marine ply.
Let's get to know the different types of plywood available in the market.
Commercial plywood
Generally preferred for furniture used in dry areas such as living rooms, study rooms, offices, etc. Used to make wall panelling, partitioning, etc.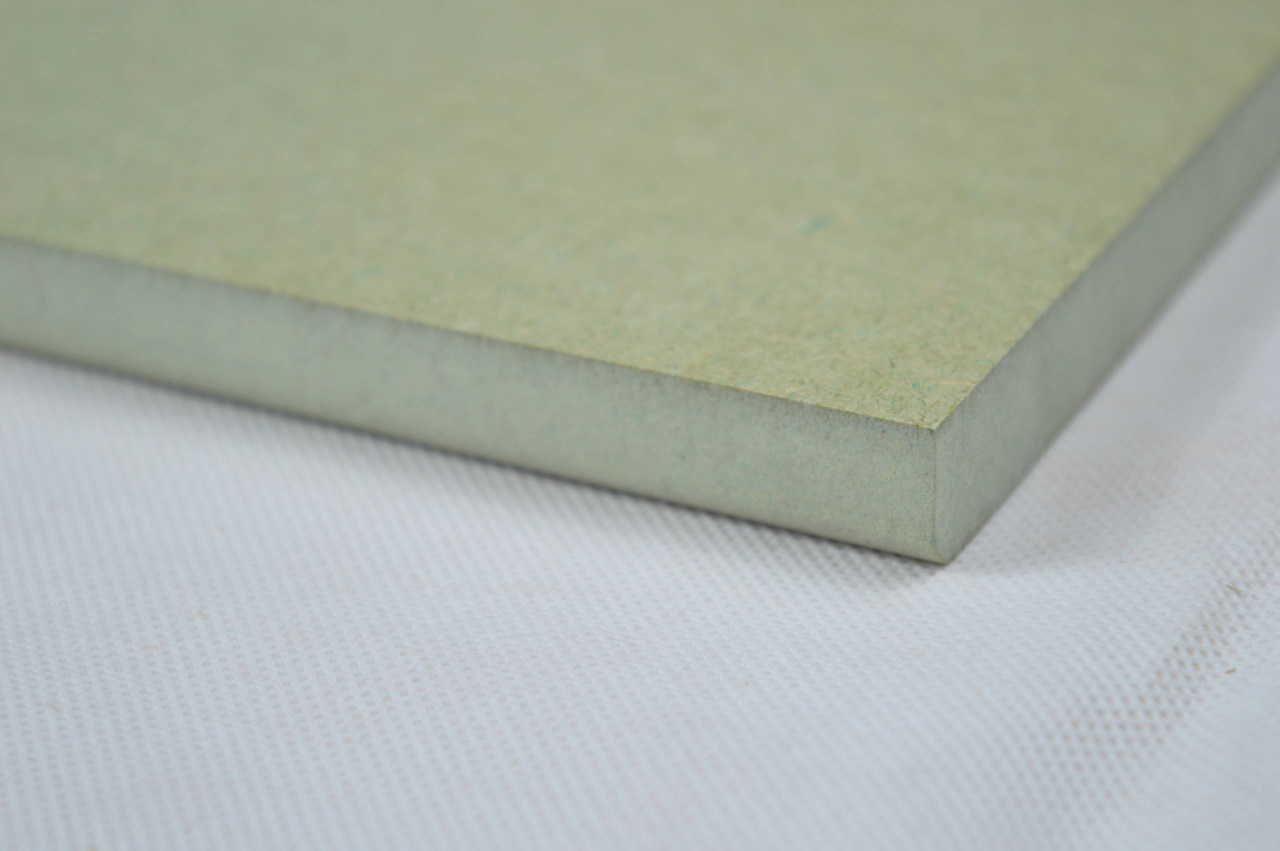 MR Ply
MR stands for Moisture Resistant. MR Ply exhibits excellent resistance to moisture in damp & humid conditions but isn't waterproof. It's a favoured plywood material in tropical areas.
BWP Ply (Boiling Water Proof Ply) & BWR Ply (Boiling Water Resistant Ply)
As the name suggests, BWP Ply is waterproof to a certain degree, while BWR sheets resist moisture to a particular extent.
These ply sheets are generally used in bathrooms & kitchens due to their respective waterproof and water-resistant properties.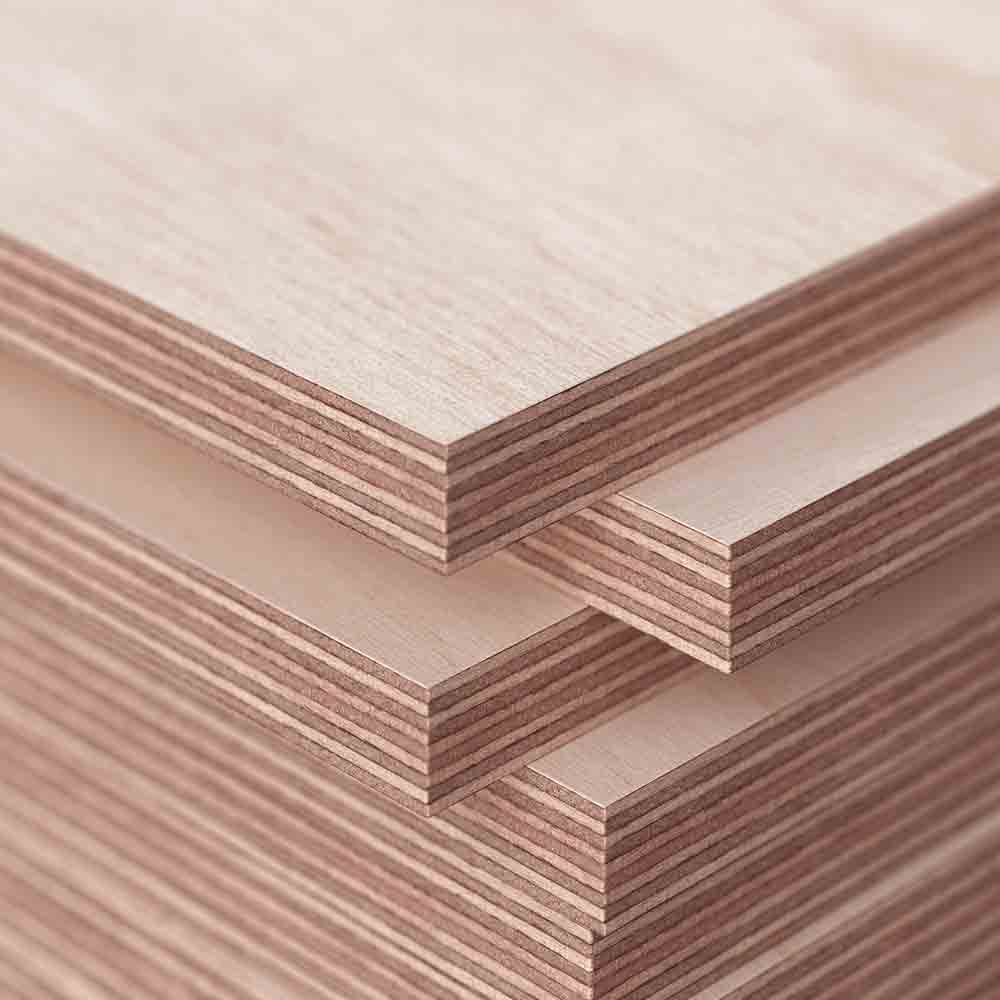 Marine Ply
Marine plywood stays true to its name as it's waterproof to a large extent. It comprises high-quality ply and is used in the interiors & exteriors of marine vehicles. It's also utilised in kitchens & bathrooms.
HDHMR (High-Density High Moisture Resistance) Board
Manufacturing HDHMR involves combining fibre chips & forest wood waste via a homogeneous construction process.
Fibre chips are pressed together to assemble a single layer, discarding small wood content to create a strong high-density board. The density is superior to other plywood products available in the market.
HDHMR's unprecedented quality and long list of applications are transforming the Indian interior industry by taking over the market of plywood.
HDHMR Product Advantages
Some of the HDHMR product advantages we haven't discussed already include:
Special glue used makes it a water-resistant product to suit Indian weather conditions

Can be used in highly moist areas & climates

Smooth surface that can be polished with colours of choice

Innovative applications

Cost-effective panelling solution
Key Applications of HDHMR: 
Kitchen Shutters

Door Shutters 

Cafeterias 

Gyms

Desks & Lockers

Hospital 

Offices & Residential Areas

Ideal Substitute for Flush Doors

Packing Industry

Panels 

Outdoor Fixtures
Amazing Fact about HDHMR: 
The statement that HDHMR is a revolutionary product is proven by the fact that even if you keep it underwater for ten days, zero defects will emerge in the product.
Conclusion
HDHMR is basically an advanced & enhanced version of plywood and is the perfect option for creating robust & sturdy furniture.
It also provides excellent aesthetic value due to its ready & smooth surface that can be coloured with various gradient colours. It's also great in terms of maintenance, as HDHMR materials can be cleaned with lukewarm water.
The kitchen holds a special place in Indian homes, symbolizing both functionality and emotional significance. When designing or planning your kitchen, these top 5 considerations will help you create a space that perfectly caters to your needs and aspirations. 1....